Welshmill Dental Practice - Frome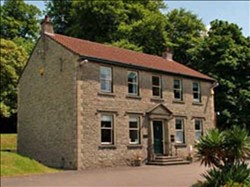 About Welshmill Dental Practice
A warm welcome from the dentists practising in Welshmill Dental Practice which is situated in a beautiful Georgian-style premises, in a unique location, overlooking the lovely old market town of Frome in Somerset.

The dentists and Dental Practice relocated to its present position in 1981, and has just undergone a complete state-of-the-art refurbishment, with new decor and consulting rooms, offering the very latest in techniques and sophisticated equipment. The dental surgeries are fully air conditioned for your comfort, creating a pleasant relaxed environment.

We have a large on-site Dental Practice Car Park, so visiting us could not be easier. You simply park outside, and pop straight in--absolutely invaluable in today's world where every minute seems to count--whether it's picking the kids up from school and coming straight to the dentist, or leaving an important business meeting to see your dentist.

We can even call to remind you a few minutes before your appointment is due, if you are local to us.