Visage Lifestyle Clinic - Glasgow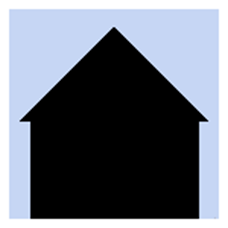 About Visage Lifestyle Clinic
Award Winning Cosmetic Dentistry Scotland by Visage. Visage Lifestyle Clinic provides cosmetic dentistry Glasgow at our award winning Glasgow dental clinic. We offer private cosmetic dentistry, general dentistry and implant dentistry which includes teeth whitening, veneers and dental crowns, porcelain fillings and clear brace, dental implants; Botox Glasgow skin rejuvenation includes wrinkle removal, restylane, facial volume enhancement, chemical peels, skin hydration treatment, IPL hair removal, IPL photo rejuvenation, thread vein removal, Rosacea and Laser Skin Resurfacing.

Cosmetic dentists Glasgow also offer cosmetic surgery includes breast augmentation, face lift, body lifting surgery, Abdominal surgery, Blepharoplasty, Rhinoplasty and Liposuction/Liposculpture at cosmetic dentistry Glasgow.
Cosmetic dentistry Glasgow is enriched with various services being provided by the Visage Lifestyle Clinic, Glasgow. The clinic is headed by Glasgow cosmetic dentist Dr. Dr Attiq Rahman who has made sincere efforts to revolutionize Glasgow cosmetic dentistry. This cosmetic dentist in Glasgow does not only strive to offer treatments that make a difference to your physical beauty, but, he makes sure to make a difference to your mind as well.

Our cosmetic dentist Scotland clinic offers various services like teeth whitening, dental implants, wrinkle removal, restylane, juvederm, clear braces, laser hair removal etc. Dr. Rahman is an eminent Glasgow dentist who has established the only clinic in Scotland with its own Master Ceramist. This renowned and well respected Glasgow dentist has won "Smile Makeover of the Year" award in the year 2007 at the Private Dentistry Awards in London. There were about 450 cosmetic dentists to compete with in this award.

In what can be considered a very unique contribution to Glasgow cosmetic dentistry, Dr. Rahman has started offering life coaching service to his clients at Visage Lifestyle, Glasgow. This service is headed by Alastair Campbell - a former international athlete and master personal trainer. Campbell is a licensed trainer and master of neuro linguistic programming and hypnotherapy. He has trained and worked extensively with Paul McKenna and Richard Bandler the founder of NLP.

A renowned name in Glasgow cosmetic dentistry, Dr. Rahman - a Glasgow cosmetic dentist - started the operations of Visage Lifestyle in Glasgow with six staff members and zero client in November 2005. Today, the clinic is enjoying impeccable success with 20 staff members and over 3500 clients. This success speaks volume about the sincere contribution made by this Glasgow dentist towards Glasgow cosmetic dentistry.